Limo Service Bakersfield, CA
---

Your secret mission, should you choose to accept it, is titled "Limo Service Bakersfield".
Your mission: Find a limousine rental company in Bakersfield with pristine late model vehicles that will pick you up on time, treat you like royalty, and get you to where you're going in style, comfort, and safety.
Some have been overheard saying that getting all that in one limo service company is Mission: Impossible.
It's NOT impossible.
This page will self destruct in 5 seconds...
...5...
...4...
...3...
...OK just kidding. You're safe.
Nothing is self destructing except your search for a great Bakersfield limo company.
Why?
Because your search is over.
BOOM! FIZZLE. Wisp of smoke.
Just call us for your free quote or fill out the form below and we will provide WHATEVER you are looking for.  For example, we have a HUGE fleet of limos...
---
---
Our Limousine Fleet
At Bakersfield Limo Service you can choose from a number of late model vehicles in pristine condition.
Whether you want to look like a successful entrepreneur, a Hollywood star, or a powerful politician, we've got the limousine you need...
Stretch Limos
Classy Sedans
Muscled-Up Hummers
Presidential SUVs
Roomy Vans
Party Vans
Party Buses
What's your preference?
We also provide limo services for a variety of occasions and events...
Limo Service Bakersfield
Services, Events, and Occasions.
Regardless of what your event is, we've got you covered.
You can get limo service Bakersfield, for a wedding, anniversary, concert, fine dining, club hopping, airport service, executive and corporate transportation, Quinceanera, sporting event, wine tour, casino tour, Las Vegas trip, L.A. Trip, coastal trip, moonlight drive, bachelor/bachelorette parties...and other parties and events of all kinds.
WEDDINGS
Your wedding is one of the most important days of your life.
We understand that fact and put forth 100% effort in picking you up ON TIME and getting you and your guests to the wedding location and reception in a professional manor.
PARTIES
There are a lot of different reasons to have a party and sometimes it's an absolute necessity to be delivered to that party in a limousine.
Whether you're celebrating a job promotion, engagement, sweet 16, Quinceanera, anniversary, bachelor/bachelorette party, or just want to "PART-AYY!" for no reason, we've got a limo for you.
In fact, many limo service Bakersfield renters have their party INSIDE the limo! Just let us know which direction to head and you can celebrate in the back while we take care of business up front.
ANNIVERSARY
Sometimes a "party" is not the right activity. And that's especially true of a special wedding anniversary.
When you want to be alone with your significant other, a romantic night out for two is just what the doctor ordered.
FINE DINING
Speaking of romantic nights out, why wait for an anniversary?
Enjoy Bakersfield's upscale dining establishments with your special someone or with the entire family. And afterwords? How about a quiet drive through the countryside or some night club dancing?
A NIGHT ON THE TOWN
There's plenty to do in Bakersfield on Friday and Saturday nights.  We have true 5 star restaurants plus exciting clubs, theater, and even bowling!
Consider a night on the town that includes a great dinner and then drinks and dancing.
Love music and dancing?  Bakersfield Clubs have a great variety of dance clubs that offer country, latin, hip hop, and popular music.
CONCERTS AND SPORTING EVENTS
We've got plenty of special events happening in the Bakersfield area. From rock and country concerts to basketball and hockey.
Plus, live theater and special movie events can be a ton of fun when arriving in a limo.
And you don't have to limit yourself to Bakersfield. We're happy to drive our people to Los Angeles, Fresno, San Francisco, and even Las Vegas to attend events.
AIRPORT SERVICE
Need a ride to or from the airport? No problemo...
We routinely provide Bakersfield Airport Service and transportation AND we're happy to assist with luggage and other belongings.
EXECUTIVE AND CORPORATE TRANSPORTATION
Yep, that too.
Whether you need airport service, a ride between business meetings, or any other kind of executive transportation, you can count on us to get you there on time every time...and in style.
PROM, HOMECOMING, AWARDS ASSEMBLIES, DANCES, AND GRADUATION
Have no fear high-schoolers, we haven't forgot about you.
Proms are one of our specialties. High school is a time of great life moments. And those moments are always better with Limo Service Bakersfield.
QUINCEANERA
On this special day for the special young woman, a Quinceanera celebration wouldn't be complete without a luxury limousine.
NEWBORN'S FIRST RIDE HOME
Nothing is more sweet than a newborn baby...except maybe a newborn baby in a limo!
Start your baby's life out right with his or her first car ride being in a limo. Kick back dad and let your chauffeur drive while you sit with your newborn, his/her mother, and other family members.
Besides, you need to be hands free to take those important pics!
CASINO TOUR
Do you really want to ride in the crummy casino shuttle?
Instead, ride in comfort and class as we drive you to your favorite casinos including Golden West Casino, Porterville's Eagle Mountain Casino, Santa Ynez's Chumash Casino, Lemoore's Tachi Palace, and Fresno's Table Mountain Casino.
Hit several and make it a casino tour you'll never forget.
Heck, why stop there? Let's go to Vegas while we're at it! Yep, we'll do that.
I can hear Bakersfield folks asking now..."How can a limo company offer so much?".  Hey, we strive for excellence, People! We work hard to provide top-notch limo service Bakersfield!
WINE TOUR
One of our most popular destinations is a Paso Robles Wine Tour.  And also wine tours in Los Olivas, Santa Barbara, and Napa.
You do the wine tasting. We'll do the driving.
TOUR OF BAKERSFIELD
I've lived in this area my whole life but was still surprised by some of the cool stuff to see during Bakersfield tours.  Join us for a drive through Bakersfield's past, present, and future on a tour of Bakersfield's most fascinating places in a plush limousine.
...ENTER YOUR EVENT HERE...
Wherever you're going, whatever you're doing, our limo service Bakersfield, can provide your upscale transportation.
You'll love your pristine comfortable limousine. And your driver is professional respectful and expertly trained to give you the most valuable service during your ride.
And the clock is ticking down...
How To Book Your Limo...Before Time Runs Out
Our limos are often booked up for several weeks ahead of time. Contact us ASAP to see what's available for your event or occasion.
And remember...
Free Drinks with every rental.
Multi-Hour Discounts: The more hours you book, the less each hour costs.
Your satisfaction is guaranteed.
Call us now to get a free quote for your next outing...
End Of Message...
...2...
...1...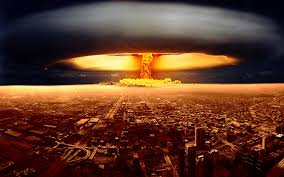 Seriously, though, call us...
---
---