Bakersfield Airport Service.
Meadows Field, L.A., Bay Area, and More
---

When you need Bakersfield airport service transportation you should seriously consider hiring a limousine.
Whether you're going to or from Meadows Field to your home, office, or hotel we've got you covered.
Need a luxury shuttle ride to or from L.A. (LAX), Burbank (BUR), or even the airports of Fresno, Visalia, or the Bay Area? Not a problem. We can get you there in comfort and style.
Call now for a free quote, (661) 232-0600
...or fill out the form below.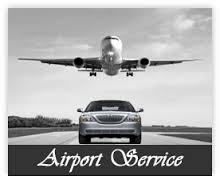 ---
---
We offer...
A Huge Fleet of pristine vehicles including Town Cars, stretch limos, Hummers, and Party Buses.


Professional chauffeurs. Expertly and diligently trained in service and safety.


Multi-Hour Discounts: The more hours you book, the less each hour costs.
Complimentary drinks. Choose from soft drinks, water, wine, or beer.


Prompt service. We take pride in arriving on time, holding your door, assisting with baggage and other items, and treating you like royalty.


Satisfaction Is Guaranteed.
Town Car, Stretch Limo, Hummer
Bakersfield Airport Via Limousine
OK. So, you have a choice to make...
You can get to the airport the NORMAL way...rush around getting your stuff together, fight traffic while driving and making those last minute phone calls and texts, find parking, and run to the terminal...
...OR...
Let us pick you up.
We drive. 
We fight the traffic. 
We help you with your bags.
We drop you off right up front.
Meanwhile, you're in the back of a roomy and plush limo enjoying a complimentary beverage and making your phone calls and texts with ease and safety.
Which one sounds better?  DUH!
So, forget about parking and driving nightmares. Let us handle it.
Of course, with our Bakersfield airport service we not only pick you up from your home and take you to the airport but we can also pick you up from the airport and take you or to the office, hotel, or to wherever. AND in comfort and style.
5 Reasons To Rely On Us For Your Airport Limo
1.  Top Notch Drivers. Our drivers are expertly trained and certified to drive safely while giving you the absolute best Bakersfield airport service available. We'll help you with your bags, hold the door, and get you there safe.
2. We'll Be On Time. Obviously, it's important to arrive at the airport on time so you can get through security and catch your flight.
And if you're flying into Bakersfield we'll be there to pick you up when your flight arrives. Same thing goes for any other California airport.
3.  Pristine Limos. Detailed every day, our limousines are always super clean, plush, and comfortable. And they're also in perfect working condition at all times. We take very good care of our vehicles and keep them like new for your important ride.
4.  Affordable. Hire us for your Bakersfield airport service transportation and you won't break the bank. Very affordable, very fair, and very reasonable.
5.  Complete Safety. Safety first and we know the best traffic routes to take to get you there and back quickly, avoiding traffic snares, while keeping you safe.
We're happy to travel to L.A., San Diego, Fresno, Sacramento, or San Francisco airports with our shuttle service.
AND, we do more than just airport service across California.  We also do all the usual limousine services including weddings, corporate transportation, parties, wine tours, and much more.
So, whether you're traveling for business or personal reasons let us get you there and back on time, in ultimate safety, with less hassles, and in complete comfort.
How To Book Your Bakersfield Airport Service
Call us with the details of your flight and we'll let you know which limousines are available for your Bakersfield airport service...or L.A., or San Francisco, or Fresno, or wherever.
And don't wait too long.  Our vehicles book up fast.
Fill out the form on this page or call now for your free quote and fast service...