Bakersfield Limo Prices
How Much Does It Cost To Rent A Limousine In Bakersfield?
---

I have some good news for you...
Bakersfield limo prices tend to be much lower than surrounding areas.
For instance, Los Angeles has some very high rates on limousines for obvious reasons. People there can afford to pay more because of the higher incomes of Hollywood, Beverly Hills, and cities like these. Not to mention all the money that's in the music, movie, and tv industry down there.
I KNOW you don't want to pay what Tom Cruise pays. Can you imagine?!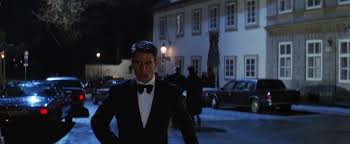 Limo companies over at the central coast also tend to be higher than what we have here in Bakersfield. They have higher gas prices and higher property prices and that results in higher limo prices.
Sacramento? Higher prices.
Bay Area? Forget about it! Sky high limo prices.
So, all of us here in Bakersfield are in a nice sweet spot as far as limo prices go.
I'll give you a general price range below but for an exact quote give me a call at...
...or fill out the form below...

How Much Does It Cost To Rent A Limousine?
Nationwide, a limousine rental can run anywhere from $95 per hour to $400 per hour.
Obviously, the price will depend on the model of vehicle, the vehicles age, the vehicle's condition, and how many hours or how many miles you'll be putting on the limo.
Also, keep in mind, most limousine rental companies will require a 3 to 5 hour minimum for each rental.
So, What Are Bakersfield Limo Prices?
Short answer: Affordable.
Like I said, because our cost of living in Bakersfield is lower compared to the coast and other areas local limo companies can charge MUCH less.  Even with the price of gas as high as it is they can still keep their prices low and reasonable.
Long Answer: It completely depends on a variety of factors including the vehicle you choose, the distance you're traveling, and the number of hours you need.  
Bakersfield limo prices are determined by...
1. The limo type you choose:
We have a variety of limousines to choose from including stretch limos, stretch Hummers, classy sedans, presidential SUVs, roomy vans, and party buses.
As you can imagine, there can be a big difference in limo prices depending on what vehicle you choose.
2. The distance you're traveling:
Some limo renters simply want a ride to work but others want to go to Vegas and back. Obviously, these are two completely different scenarios and prices will vary accordingly.
3. The number of hours you need your limo:
Most people rent for 3 to 6 hours. But sometimes much longer.
The longer you rent your limo, the lower we can go on price. In fact, when you call, ask about how you can get 1 hour free.
And also ask about any specials we might be having.
All that being said, Bakersfield limousine prices generally run somewhere between $90 per hour up to $200 per hour depending, again, on the limo type, distance traveling, and number of hours needed.
CAUTIONS:
Some companies have older vehicles also which may drop the price but really, who wants to rent a run down limo? So, it's a good idea to ask how old the limousine is.  The limos Bakersfield Limo Service can provide you with are all newer late model vehicles in pristine condition. And yet prices are very competitive.
Also, ask if the price quote you're given is the final price or if there are add-on charges. Some companies charge 15% "service charge". On top of that the driver will expect a gratuity (tip) which he most definitely deserves. BUT...and this is a big "BUT"...some limo companies INCLUDE all of that in the final price...no 15% added and no tip necessary...it's all inclusive at one price.  Make sure you ask.
The limos we hook you up with are ALL INCLUSIVE...No extra service charge and no tip required.
Plus, you get...
Free drinks.
A 100% satisfaction guarantee.
Multi-Hour Discounts: The more hours you book, the less each hour costs.
Finding Out For Sure...
So, Bakersfield limo prices vary. I wish I could give you a more solid answer but every single situation and need is different.
Just give us a call and let us know your needs and we'll give you the best price possible.
Limos often get reserved weeks in advance.  Contact us to see what's available for the date needed.
Call us now at...