Bakersfield Limousine Service.
Get To The Concert In A Limo.
---

Searching for a Bakersfield limousine service to get you to an upcoming concert?
STOP!
You've found the one that gets it done.
Whether you're going to see local boys like Dwight or Korn or even a Merle/Buck Tribute, or if a foreigner is coming to town like Jay-Z or Taylor Swift, we've got your limo.
ROCK – COUNTRY – POP - HIP HOP – CLASSICAL – LATIN – TECHNO – BLUES
You choose the music style and venue and we'll provide the unforgettable transportation.
Give Us A Call For Your Free Quote...
...Or Fill Out The Form Below.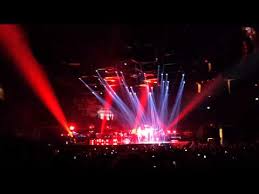 ---
---


Here are 5 reasons why you should call us today to book your limo...
5 Reasons To Call Us For Your Bakersfield Limousine Service
1. OUR FLEET OF LIMOS.  We can provide you with a pristine limousine to fit any size group.
For small parties we've got classy sedans and presidential SUVs.
For larger groups we can do stretch limos in black or white, stretch SUVs, and stretch Hummers.
And if you're traveling with a huge Justin Bieber sized entourage we've got roomy vans and party buses.
Don't have a concert in mind? Take a look at these concerts for Bakersfield limo service.
2. OUR PROFESSIONAL DRIVERS.  Only the best, most qualified drivers need apply. Your chauffeur is professionally trained to be polite, courteous, and safe.
We're happy to arrive at you pick up point, open the door for you, and assist with packages and other items.
Let us spoil you with the royal rock star treatment.
3. GO AHEAD, HAVE A FEW DRINKS. We are your designated driver. If you feel like having a few drinks on the way to the concert, during the concert, or after the concert, you're safe.
We'll get you to your next destination whether it's a club, and after-party, of back home in complete security.
4. TONIGHT, YOU'RE THE STAR. Let us pamper with rock star treatment. When you arrive at the concert in your limousine, heads will turn.
5. THE PRICE IS RIGHT. Not only do we have beautiful limousines but we are the most affordable Bakersfield limousine service. You don't have to earn like a concert star to travel like one. At least not tonight.
And don't forget, every limousine rental with this Bakersfield limousine service gets...
Complimentary soft drinks, water, wine, and/or beer
Multi-Hour Discounts: The more hours you book, the less each hour costs.
Guaranteed Satisfaction
How To Learn More And Get Your Free Limousine Quote...
Give Us A Call For Your Free Quote...
...Or Fill Out The Form Above.