Limo Service In Bakersfield
---

Limo service in Bakersfield is not just for the old folks.  High schoolers and college students have plenty of reasons to get limo service.
---Wanna remember your prom forever?
---Wanna impress that hot girl you've been chasing?
---Wanna get all your friends together for an UNFORGETTABLE GRADUATION NIGHT?!
Get a LIMO, FOOL!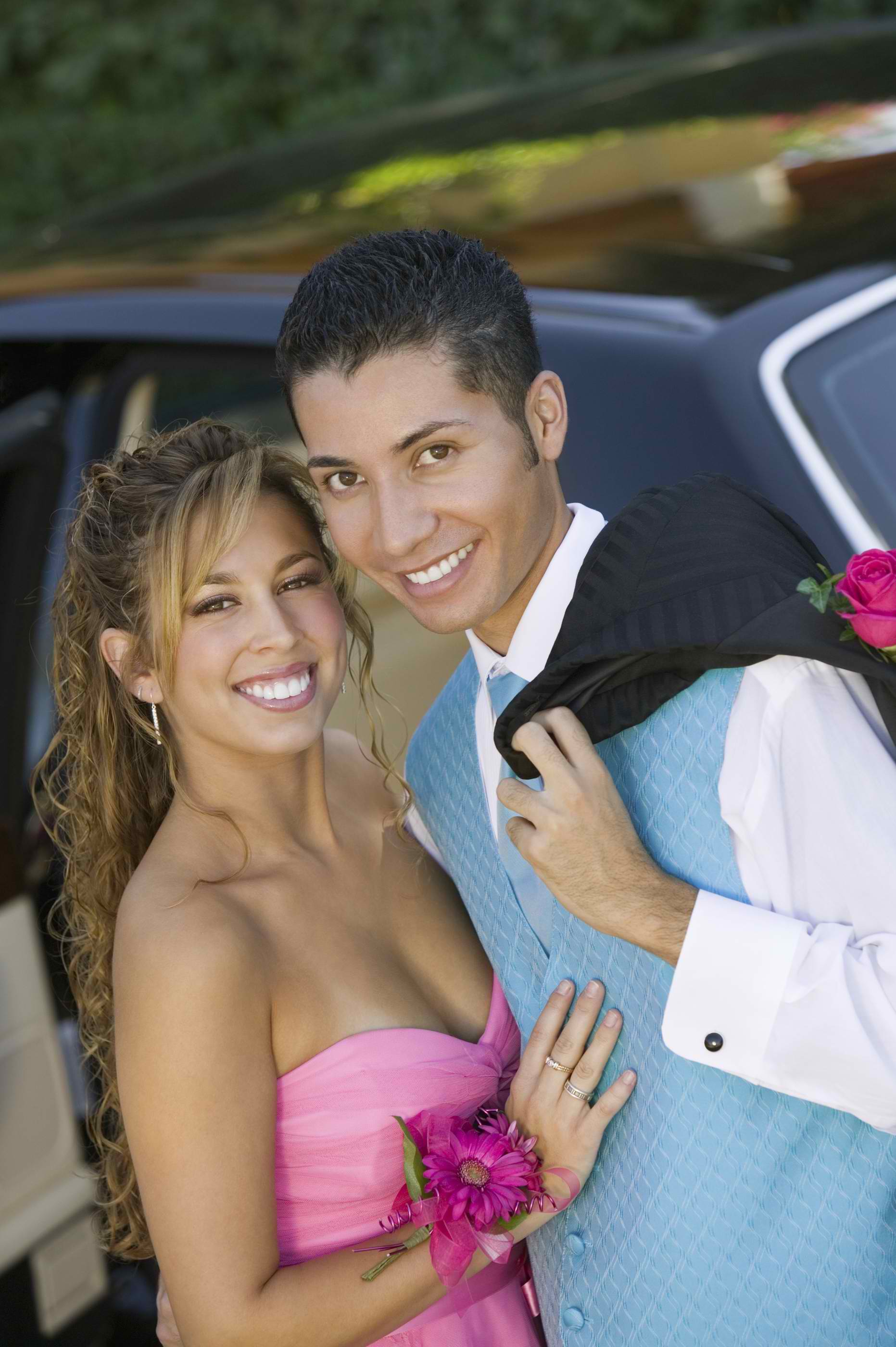 OK here's the deal...High school is fun if you do it right.
There are dances, games, prom, awards assemblies, theater events, and of course, graduation.
Imagine arriving to one of these events in a stretch limousine. Nice!
Give Us A Call For Your Free Quote...
...Or Fill Out The Form Below.


---
---
Youth Limo Service In Bakersfield, CA
There are plenty of reasons to use a limo service in Bakersfield. And that's especially true of teens...
PROM
Prom season in Bakersfield can be HOT, HOT, HOT!  Like 105 degrees hot!
But, don't worry, it's COOl in the limo.
Prom is one of the highlights of your high school career. You've got the date, the tux or dress, the dinner reservations, now don't forget the limo.
DANCES
Get your friends together, go as bachelors, and split the cost of your limousine.
And you might as well make the most of it...Hit a restaurant first, or the football game, or just cruise around town.
And after the dance? Pick up some friends and hang out in the limo! Who says the night has to end when the dance ends?
GRADUATION
You might as well go out in style, right? Get some friends together and share the costs of a long night of celebrating.
No matter which Bakersfield high school you attend, our limo service in Bakersfield will pick you up, take you to the graduation, wait for you and take you to the party...or parties.
A Large Limousine Fleet and Professional Drivers
OUR FLEET
With over a dozen vehicles to choose from you're sure to find a limousine in our fleet that is perfect for the event.
Stretch Limo
Stretch Hummer
Stretch SUVs
Standard-Sized Presidential SUVs
Classy Sedans
Vans and Party Buses.
Whatever you prefer, we can fix you up.
OUR DRIVERS
Our drivers are pure professionals. They're expertly trained to be safe, courteous, and attentive. Let us open your door for you, offer drinks, and help with whatever bags or personal items you have.
Tonight, YOU'RE the boss.
Why Teens Hire Us and Why Parents Love Us
HEY HIGH-SCHOOLERS...
You get a beautiful limo to share with your date or a whole group of friends.
You get a reasonable and fair price that won't break your budget.
You get the prestige of arriving at a school event in a limo...Priceless!
You get to be chauffeured around while you live it up in the back.
You get to be treated like royalty. Tonight you're the Prince, Princess, Rock Star, and Power Entrepreneur.
HEY PARENTS...
Don't worry, our drivers take their responsibility seriously. They are diligently screened and trained not only to give a great experience but to be ultra SAFE.
Don't worry, we take pride in our track record of promptness and timeliness. We'll be ON TIME.
Don't worry, most people are surprised at how low a limo rental can be. We're AFFORDABLE.
Don't worry, no under-age drinking or illegal drug use is ever allowed in our limos. PERIOD.
How To Book Your Limousine
High school is a great time and you can make it even MORE memorable by attending your events in a limo.
We offer beautiful late model limousines of all kinds. You can choose from stretch limousines, Hummers, SUVs, sedans, vans, and party buses. Our prices are more affordable than you think and we take pride in being on time every time.
Rent a limousine with us today and get...
Free drinks (soft drinks for those underage and/or wine and beer for those of drinking age).
Multi-Hour Discounts: The more hours you book, the less each hour costs.
A guarantee of satisfaction (if you're not happy, we're not happy).
It's never to early to reserve your limousine of choice.  We often book up weeks and even months in advance.  Prom and graduation season will be here before you know it.
Give Us A Call For Your Free Quote...
...Or Fill Out The Form Above.