Bakersfield Nightlife
---

The Bakersfield nightlife offers upscale fine dining, killer clubbing, entertaining theater, extraordinary events, and much more.
Below I've listed some of Bakersfield's favorite places to live it up including Bakersfield's favorite fine dining restaurants and dance clubs.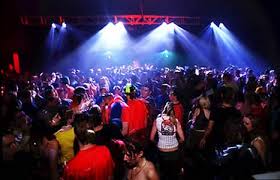 Consider enjoying your nightlife in Bakersfield in a pristine limousine...
We offer...
A Huge Fleet of pristine vehicles including Town Cars, stretch limos, Hummers, and Party Buses.

Professional chauffeurs. Expertly and diligently trained in service and safety.

Multi-Hour Discounts: The more hours you book, the less each hour costs.

Complimentary drinks. Choose from soft drinks, water, wine, or beer.

Prompt service. We take pride in arriving on time, holding your door, assisting with baggage and other items, and treating you like royalty.

Satisfaction Is Guaranteed.
Give Us A Call For Your Free Quote...
...Or Fill Out The Form Below.
---
---
Bakersfield's Favorite Fine Dining
Valentien
3310 Truxtun Ave
Bakersfield, CA 93301
(661) 864-0397
New American and French fine dining, cocktails. Belvedere
Belvedere
1702 18th St
Bakersfield, CA 93301
(661) 427-4900
New American Fine Dining The Mark
The Mark
1623 19th Street
Bakersfield, CA 93301
(661) 322-7665
New American Fine Dining and Seafood.
Wiki's Wine Dive & Grill
11350 Ming Ave
Bakersfield, CA 93311
(661) 399-4547
New American Fine Dining and Wine Bar
Steak & Grape
4420 Coffee Rd
Bakersfield, CA 93308
(661) 588-9463
Steak House
KC Steak House
2515 F St
Bakersfield, CA 93301
(661) 322-9910
Steak House, Sports Bar
Benji's French Basque Restaurant
4001 Rosedale Hwy
Bakersfield, CA 93308
(661) 328-0400
Basque French Fine Dining
Frugatti's Italian Eatery
600 Coffee Rd
Bakersfield, CA 93309
(661) 836-2000
Italian, Pizza
Wool Growers
630 E 19th St
Bakersfield, CA 93305
(661) 327-9584
Basque French
Bakersfield's Top Clubs
Club Odyssey
3100 Camino Del Rio Ct
Bakersfield, CA 93308
(661) 323-7111
One of Bakersfield's hottest locations for latin music and dancing, including dance lessons. Plus, a sports bar with several televisions scattered throughout.
Sky Bar and Lounge
4208 Rosedale Hwy
Bakersfield, CA 93308
661) 633-1116
Enjoy a playlist of popular dance music, reasonably priced drinks, and TV monitors playing music videos.
Nile Bar & Grill
1721 19th St
Bakersfield, CA 93301
(661) 323-8575
One of the largest nightclubs in Bakersfield. Enjoy modern dance music with a very cool light show and top notch drinks.
La Movida
212 E 18Th Street
Bakersfield, CA 93305
(661) 322-8792
Fun salsa dancing and latin music.
Buck Owen's Crystal Palace
2800 Buck Owens Blvd
Bakersfield, CA 93308
(661) 328-7560
Enjoy great southern/okie food, live country music, and dancing. They feature regular appearance from current country music hit-makers as well some of the old school performers.
New To Bakersfield?
California's 9th largest city, Bakersfield is a city equidistant between Los Angeles and Fresno, near the end of the San Joaquin Valley in Kern County.
The city is a popular tourist spot because of the various events it holds all year round. Those with a love of horses can enjoy horse shows, which also include breed and 4H shows.
Different festivals are also hosted by the city at different times of the year such as the County Basque Festival on Memorial Day weekend and the annual Greek Festival in the late summer. The city's residents and the tourists take part in the festivities and events and have a lot of fun.
Bakersfield Nightlife In A Limo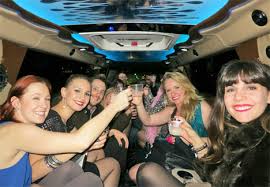 While Bakersfield has some great nightlife to explore on your own, it can be even more fun to travel in style in a luxury limo.
We're Your Designated Driver
When people go out to participate in the nightlife of Bakersfield, CA, they typically have to drive their cars or get a cab, right? This could put a damper on things, especially when you have had a tiring day and just want someone to drive you.
While cabs are great in this case, they don't exactly offer you the luxury you want for pampering yourself or celebrating with friends.
We'll Handle The Headaches
Another perk of using a limousine for visiting nightclubs, restaurants, dance clubs and bars is that you don't have to worry about fighting traffic or finding a parking spot.
Your rented limousine comes with a chauffeur who is experienced, skilled and completely discreet. You can get full privacy and not have to think about where to park, especially if it's the weekend when there is a lot of crowd and parking is tight.
Luxury and Sophistication
How often do you get to ride in a limousine?
You may have enjoyed a limo on your wedding day and prom but there's so much more to do in a limo. Especially considering the Bakersfield nightlife.
When you rent a limousine for enjoying the Bakersfield nightlife, you can take a regular fun-filled evening to a whole new level. This experience can prove to be quite special for people as it's replete with sophistication and luxury.
Room For Large Groups
In order to enjoy the Bakersfield nightlife to its fullest, you want to go all out and that can only be done with a limousine. You can dress stylishly and can ride in the limo with your special someone, your friends, and /or your family.
Thus, when you rent a limousine for a special event, you and your friends can go together and start partying early by having drinks and snacks and listening to music during the ride.
There is no limit to the fun you can have when renting a limousine in Bakersfield, CA.
When you drive to a restaurant or nightclub, you have to watch how much you drink. That's not an issue when you are going in an elegant and chauffeured limo. Drink to your heart's content because someone else is assigned to drive the car and take you and your friends' around town and back home.
All in all, with a limousine, you can make your day memorable and splendid and enjoy Bakersfield nightlife, without needing to spend a whole lot of money for this luxury.


Book Your Limo Today

Limos are often reserved weeks and even months ahead of time.  When you're ready to enjoy the Bakersfield nightlife in style and class you want to do it in a limo.
Call now for your free quote and to make a reservation...
Or fill out the form above.