Bakersfield Limo Services
For Your ANNIVERSARY!
---

Let Bakersfield Limo Services help you make your upcoming anniversary the most memorable ever.
"Happy Anniversary!"
It's a very special day. Way more important than birthdays, holidays, or bachelor parties.
Your Wedding Anniversary MEANS something. It means that you continue to live up to your wedding vows. It means that you are still dedicated to the one you love and that you're grateful for your spouse.
Give Us A Call For Your Free Quote...
...Or Fill Out The Form Below.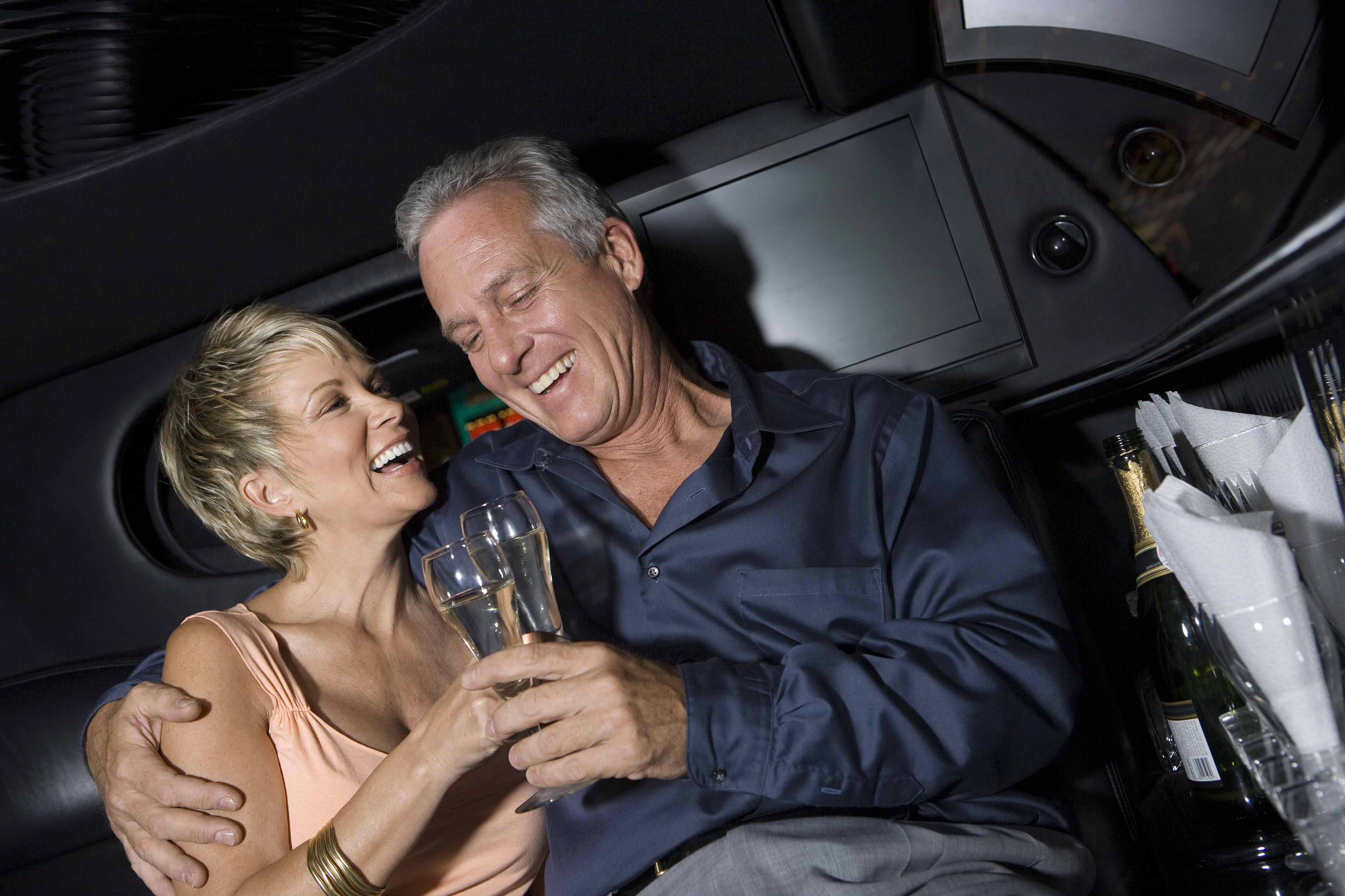 ---
---
While jewelry and flowers are always appreciated they can become rather routine.
Instead of being normal and predictable may I suggest a limousine for your next anniversary.
Of course, I already KNOW that you're thinking about a limo for your upcoming anniversary or else you never would have seen this page. And think of this...
You could do it the old-fashioned way and let her (or him) know what your up to, but consider making it a SURPRISE...


5 Ideas For Surprising Your Spouse On Your Anniversary
1. Imagine this...You tell her you're taking her to a normal, every day, blah nice dinner.  Then, just when you are all ready to jump in the blah family wagon, a long elegant stretch limo pulls up in front of the house. SWEET!
Hey, after a few years, ideas for new anniversary gifts can be tough to dream up. One thing's for sure, she won't see this one coming.
2. Hands Free Driving. You two love birds enjoy yourself in the back. Leave the driving to us as your escort you to your favorite upscale restaurant, then a club for dancing, and maybe a moonlight drive to top it off.  
Bakersfield Limo Services and fine dining go together.
While WE do the driving, fighting Bakersfield traffic, and negotiating parking, you can be completely focused on your special partner.
Other Anniversary Ideas: Paso Robles Wine Tour, Local Casino Tour, a long romantic moonlight drive, a drive to the coast, a drive to Vegas.
3. Speaking of "the back", it's all yours! Set the atmosphere as you see fit...Enjoy the complimentary soft drinks, wine, or beer that we provide or bring along your own champagne of choice. Plug your tunes into the premium sound system and turn on the mood lighting.
The divider is up. Your driver is discreet and minds his own business. Feel free to cuddle up while we get you to your destinations.
4. Add to the surprise. A big hit is when we help you revisit your old memorable spots. You can visit the place you two first met, went on your first date, and had your first kiss. Get those addresses to us ahead of time so you can add to the surprise.
5. Friends and Family? Sometimes we want to celebrate this special anniversary with all our friends and family. No problem. You can choose a stretch limo or even a party bus.
Bring the whole family or the original wedding party. Relive your wedding day with the bridesmaids, groomsmen, and close family members.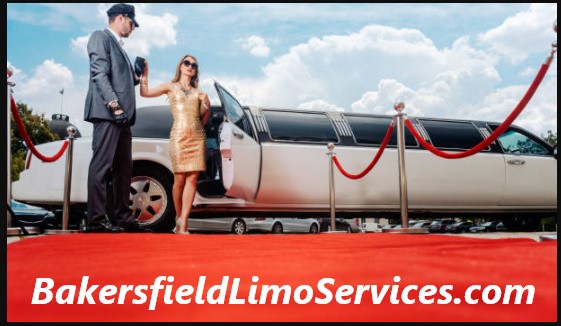 Choose From A Large Fleet Of Limousines
The fleet that Bakersfield Limo Services makes available is made up of more than a dozen late model pristine vehicles. Choose from classy sedans, presidential SUVs, stretch limos in white or black, stretch hummers, stretch SUVs, vans, and buses.
All limos are exceedingly clean, gloriously elegant, and uncommonly comfortable.
And they're rented for all kinds of occasions: parties of all kinds, prom, weddings, weekend get-a-ways, graduations, and a whole bunch more.


Our Drivers Are The Ultimate Professionals
Thoroughly screened and diligently trained, our drivers are not only experts in customer service but keenly focused on safety as well.
No worries at all.  will make sure you're treated like royalty and arrive in a safe manner.


How To Reserve A Limousine Via Bakersfield Limo Services
Simply call us with the details, let us know how many are going and what type of limo you prefer.
It's not unusual for limousine to be booked up weeks and even months in advance so call us today to insure you get your perfect type of limousine.
Give Us A Call For Your Free Quote...
...Or Fill Out The Form Above.