Top 5 Limousine Companies Bakersfield
Narrowing it down to the most respected limo services,
these are the best limousine companies Bakersfield.
---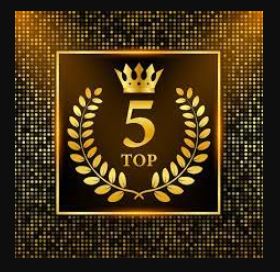 We've ranked our Top 5 limo services below using a combination of Google Review content, Yelp reviews, and word of mouth information...we always have our eyes and ears open for opinions on how people feel about their limo rental experiences in Kern County including Bakersfield, Delano, Tehachapi and other nearby areas.
Best Limousine Companies Bakersfield
Bakersfield Limo Services – really go the extra mile when it comes to leaving their clients satisfied with their professional service and quality limousines and pristine SUVs.

RC's Affordable Limousine Service– Many vehicles to choose from, fully air-conditioned executive cars and limousines of your choice
Bakersfield Limousine and Transport – services granted to busy corporate execs and other business clients
A Cut Above Limousine – fully equipped with the latest automotive technology for a safer and smooth drive
Top Tier Transportation – very compliant and able to help you with any type of rental service.

More detail on each limo service below.
Book Now With Bakersfield Limo Services...
---
---
Top Limo Services in Bakersfield CA
BAKERSFIELD LIMO SERVICES offers a broad range of late model vehicles and professional drivers that are fully licensed and professionally trained.
They provide the finest Car Service to and from Bakersfield's Meadows Field Airport. They also have the most trustworthy Door to Door limo service to and from Delano, Tehachapi, Mohave, Lancaster and all of Kern County...PLUS Los Angeles and Paso Robles.
Their town car limo service will surpass your expectations especially when you factor in their affordable limo prices. For families using their services they present Bakersfield car service with baby car seats: Infant Seats, Toddler Car Seats, and Booster Car Seats (double check with them for availability).
For them, Bakersfield Limo Services is all about the customers' convenience and comfort, that's why their #1 goal is to offer the best Bakersfield Car Service experience possible making them one of the top limousine companies in Bakersfield.
They really give the additional effort when it comes to leaving their clients satisfied.
With their state-of-the-art online booking system, their super-amiable booking staff is ready to serve you.
Products/Services:
Meadows Field Car Service, Private Airport Car Service, Wine Tour and Shopping Transportation Service, Door To Door Pick Up and Drop Off Service, Hourly Car Service
LOCATION: Bakersfield and Rosamond
PHONE: (661) 232-0600
Website: WWW.BAKERSFIELDLIMOSERVICES.COM
REVIEWS: 
"We are extremely happy we choose this company. We went from the airport to a restaurant to our hotel in downtown Bakersfield. The chauffeur was very polite and helpful and the sedan was pristine clean. If you are looking for a Bakersfield car service I recommend this company very much." – Luis S.
RC's Affordable Limousine Service has been serving Southern California for 20 years. Company president, Richard Case, began this entrepreneurial small business in 2000 with just one limousine and the offer of white glove, red carpet treatment at an affordable price among top limousine companies in Bakersfield
Flexible and help our customers design a service program which focuses on their specific goals and needs rather than what someone else thinks their needs should be," said Mr. Case, who quickly realized limousine customer "needs" were not being met by the majority of supposedly "VIP" limousine companies, so he began focusing on "client specific" service rather than "vague boxed services".
Service is our #1 Priority with such services such as Airport transportation, Las Vegas trips, Wine Tasting, Weddings, Proms, Bachelor/Bachelorette Parties, Funerals, Anniversaries, Quinceañeras, Birthdays or Concerts. Rest assured RC's Affordable Limousine will make your special day truly memorable.
LOCATION: Rosamond and Bakersfield, Ca
PHONE: CALL RC's (661) 232-0600
WEBSITE: https://rclimousines.com/
REVIEW: "We continue to use RC's Limousine Service. They are always dependable and keep their cars very nice. We added another generation and wouldn't trust those babies in the car with any other service! Christmas lights were so fun as we sat in the back and enjoyed the peaceful drive! Hopefully, this is a new annual tradition. We also use Rc's to take Grandma to her weekend trips to Vegas so they don't drive." -Stacy S
*Working in partnership with Bakersfield Limo Services
Bakersfield Limousine and Transport has one of the largest fleets in Bakersfield, California, they have vehicles for any occasion & group size. They provide top-rated limousine & luxury car services in Bakersfield & Kern County, CA. Whether you need a sedan, an SUV limo, a party bus rental, or a stretch limousine, they have you covered.
LOCATION: Bakersfield, Ca
PHONE: 661-326-8130
WEBSITE: https://bakersfieldlimoservice.com/
REVIEW: "Such a great company! All the staff I spoke with were professional and so accommodating. I was comparing different options for my event and they made it such an easy choice! I will definitely come back and be referring them to others! -Sierra M.
A Cut Above Limousine has been in service for over 10 years. They serve Kern County and the surrounding area for all occasions. They specialize in weddings, quinceaneras, birthdays, anniversaries, Christmas light tours, wine tours, school dances, concerts, sporting events, airport transportation, and more. Call and customize your order to fit your special occasion with this limo company in Bakersfield. Come and take a look at their fleet and decide which is the best for your event.
A Cut Above Limousine always has great specials and excellent service. Every passenger is treated to service that is "A Cut Above" the rest in chauffeured luxury transportation.
LOCATION: northwest Bakersfield, Ca
PHONE: (661) 619-6998
WEBSITE: https://acalimousines.com/
REVIEW: Had a great experience with a limo rental. Owner was easy to get a hold. Pricing was competitive with other options I called. Limo was nice. The driver (Ken) was really great! I highly recommend after my experience. -Matt J
Another of the top limousine companies in Bakersfield is Top Tier...
Top Tier Transportation is a company re-imagined from the ground up, boasting a 10-year history in and knowledge of the luxury limousine exchange.
Replete with an impressive host of the latest Luxury, Exotics, SUV'S and Strech-Chassis that top tier manufacturers have to offer, we demonstrate our dedication our clients' satisfaction, as well as our departure from traditional luxury limousine services, with unparalleled personalized service, swift agent response times and buttery smooth booking procedures unmatched by other boutique operations.
Rest assured once you've been personally pampered in every aspect, you'll see why many come to think Top Tier Transportation Limousine as one of the best limousine companies in Bakersfield when it's time for a ride to become a journey.
LOCATION: Bakersfield, Ca
PHONE: (661) 944-7885
WEBSITE: https://www.toptiertransportationlimousineservices.com/
REVIEW: "My party had a great experience!! The customer service was exceptional and the party bus was very clean. We will definitely book with them again." -Heidi B
These are your Top limousine service rental businesses in Bakersfield.